I'm sure you are all wondering what is in my shower, right? Nooo?
Well i'm going to show you anyways.
& in case you want to know what my shower looks like...you can take a tour of my bathroom
here
(crappy cell phone pics and all)
Olay Creme Ribbons bodywash, I started using this bc of a blog recommendation. LOVE
Suave Shampoo & Conditioner x 2 (bc I use way more conditioner)
Is anyone else totally obsessed with Suave? I prefer it 100% over the next "thing in my shower"...
Matrix Sleek Shampoo & Conditioner, I usually use this on M's hair
Schick Quattro Razor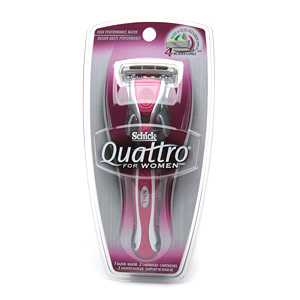 EOS Shave Gel...almost better than the lipgloss!
Neutrogena Grapefruit face wash
a hot pink loofah from B&BW!
& ofcourse all of M's toys & stuff :)
Anything in your shower that you can't live without? I must know.